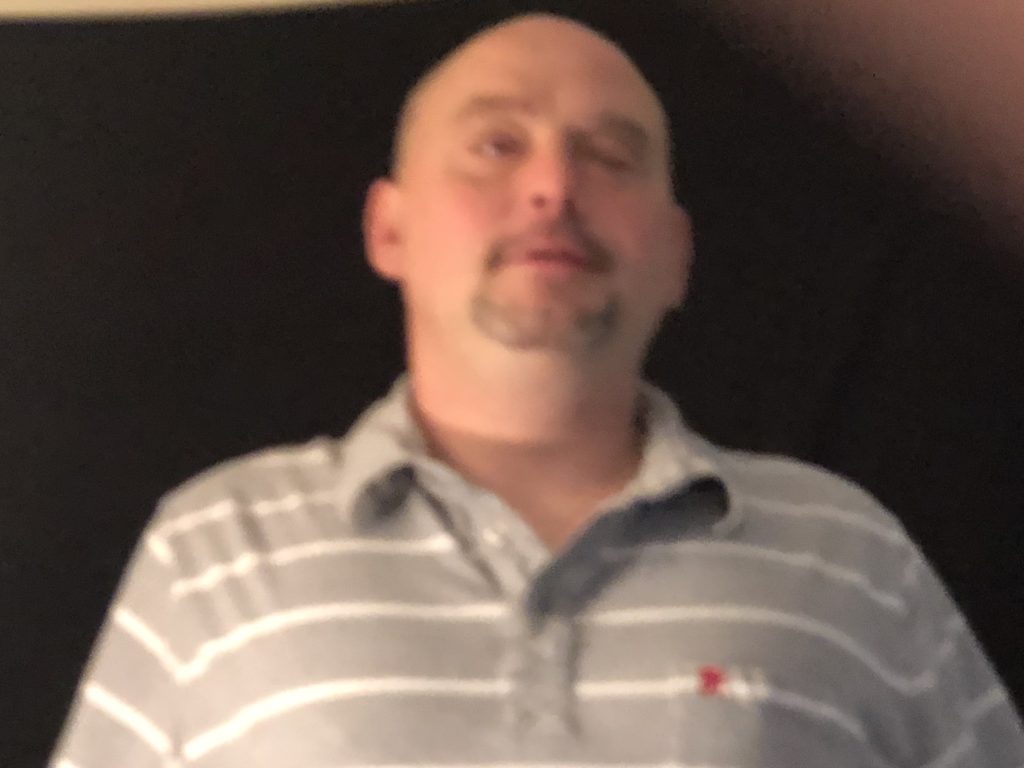 Ricky Jones
President
Ricky Jones is a husband and father of three. He is an accomplished athlete living in Nashville, Tennessee, who competes nationally in sports like goalball and bowling. He has completed two full New York City marathons, five half marathons, and tons of smaller runs around the country. In his spare time, he likes to participate in beep kickball, tandem cycling, and backyard football with his children.
Mr. Jones is the co-founder of STRIVE4You and currently serves as the president of the organization. He has 17 years of professional experience in the nonprofit and business sectors, specifically in entrepreneurship, restaurant management, and nonprofit leadership. The majority of Mr. Jones's experience is through his amazing work for the past 11 years providing adaptive sports and almost five years teaching self-defense to people with low vision. Currently, he works part time as a substitute teacher at the Tennessee School for the Blind. He is also an accomplished motivational and keynote speaker.
Mr. Jones has an associate's degree in business management and is a graduate of the Council for Developmental Disabilities' Partners in Policymaking program and the Tennessee Business Enterprise. He is actively pursuing certification in several key areas from the Center for Nonprofit Management.
Stephanie Deason
Treasurer
Stephanie Deason earned a BBA in accounting and an MBA from Georgia Southern University.  She has a decade of experience in nonprofit finance and is currently the Controller for a nonprofit membership association. She is a Certified Management Accountant and a Certified Public Accountant.  She currently resides in Northern Virginia with her husband and children.  She is an advocate for inclusion and is excited to work with the STRIVE4You Board of Directors. 
Dr. Cathleen St. Dennis
Board Member
Dr. Cathleen St. Dennis's professional background includes 20 years' experience as an occupational therapist working in pediatric and adult physical rehabilitation and neuropsychiatric settings in California, North Carolina, and Tennessee. She holds a clinical doctorate in occupational therapy and is currently an assistant professor in the occupational therapy program at Tennessee State University. She is involved in providing service to several profession-related organizations and advisory boards. Her areas of interest and research include health promotion in the community, creating sensory environments, and homemade adaptive equipment.
Dr. St. Dennis creates service-learning opportunities for her students, including exposure to therapeutic activities and programs that promote social and leisure occupations. This has led to involvement with the Tennessee Association of Blind Athletes and subsequent support to serve on the board of STRIVE4You.
Dr. St. Dennis is married and has three fur babies. She enjoys all outdoor activities, painting, do-it-yourself projects, and volunteering in the Neonatal Intensive Care Unit Rockers program.
Nandita Gupta
Board Member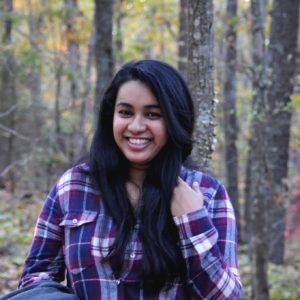 Nandita Gupta is a Mississippi State University alumna and Bagley College of Engineering Hall of Fame inductee. Ms. Gupta is passionate about accessibility and design of inclusive technology and is actively involved in academic research at Georgia Institute of Technology, where she is pursuing her master's in human computer interaction. She completed her bachelor's in electrical engineering from Mississippi State University. After graduating, she served at Georgia-Pacific as a process controls engineer, where she worked on human-machine interface systems and presented her work at the International Society of Automation's Process Controls Conference. She is actively involved in various mentoring organizations, namely the Anita B. Mentoring program and FIRST Robotics, and she also launched Georgia-Pacific's first mentoring program for entry-level engineers. She has been a speaker at numerous conferences, including Grace Hopper Celebration for Women in Computing, Assistive Technology Industry Association 2020, and World Information Architecture Day 2020. She presented at TEDx Mississippi State, Tapia 2020, and Fleurix Conference 2020. She was named one of the most influential women in manufacturing in 2019 by Putman Media [ML1]. 
She is a trained martial artist (first-degree black belt in Wing Tsun) and ballroom dancer and is also an accessibility and inclusive design advocate. To Ms. Gupta, inclusion means bringing different voices to the table so we can all be part of the change and design. This goes beyond age, gender, race, culture, varied abilities, and more. Her personal quote and mantra is, "Leadership is not only about leading a team – sometimes it means being a voice for others who are not being heard."
Website: https://www.iamnandita.com/ LinkedIn: https://www.linkedin.com/in/nandita-gupta/
Joe Mankowski
Board Member
Joe Mankowski comes from the world of collegiate fitness and recreation and brings with him almost a decade of experience in the areas of personal development, physical training, and leadership. Joe is a double graduate of Belmont University in Nashville, Tennessee, where he completed his undergraduate studies (earning a BBA in entrepreneurship) and his graduate studies (earning an MSA in sports administration). Joe is passionate about making the life-changing benefits of exercise and recreation available to all, regardless of gender, race, socioeconomic standing, or ability.
Originally from Charlotte, North Carolina, Joe and his wife have called Tennessee home for the past three years. In his free time, Joe enjoys exercising, cooking (especially barbecuing), and working outside.